If you want to understand and improve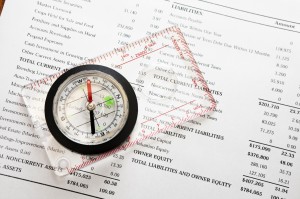 your business, you need to understand your financial results. If you achieve this, your financial statements provide a world of opportunity to you.
You need to use the financial statements in a meaningful way. They should not be viewed as simply being necessary to comply with the financial reporting and income tax laws.
You need to think of the financial statements as representing the results of playing the business "game".
How much time do you think coaches spend on analysing the performance of their sports teams? How many dropped passes, intercepts, shots on goal etc? From this, trainings are decided to work on areas that need improving. How much time is spent by us analysing the All Blacks in the staff room, round at friends or on sports talkback.
Businesses should be no different – you want to know what areas you need to work on to help improve the performance of your business!!
So how do we do this?
Read our white paper for more detail.